Videos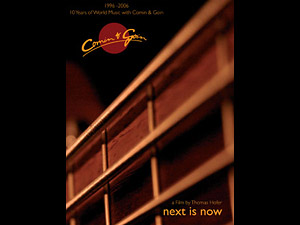 Next is now
1996-2006 - 10 Years of World Music with Comin & Goin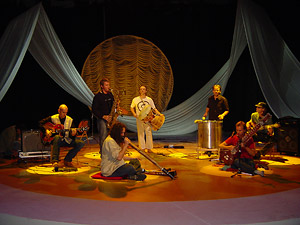 Korea 2003 - KBS-Studio
2003 wurde Comin & Goin zum "13th Samulnori Competition and Festival" nach Yangpyeong/Südkorea eingeladen. Gleich nach der Ankunft in Korea wurde beim Fernsehsender KBS "Seven Steps" aufgezeichnet.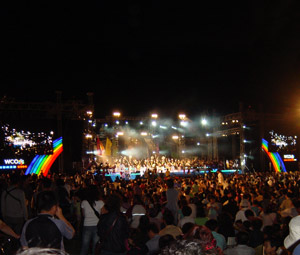 Korea 2004 - World Culture Open
2004 wurde Comin´ and Goin´ erneut als "Special Guest" zu einem internationalen Festival nach Korea eingeladen, dem World Culture Open 2004. Rund 400 ausgewählte Bewerber aus der ganzen Welt trafen sich zu einem "kulturellen Wettkampf", bei dem vor allem gegenseitiger Austausch und Inspiration im Vordergrund standen.
Im Sinne dieses Festivals hat sich Comin´ and Goin´ deshalb entschlossen, befreundete KünstlerInnen für ein gemeinsames Projekt zu gewinnen: Comin´ and Goin´ meets Alcala meets Asmita Banerjee and Kim Dong-Won
Das Video zeigt Ausschnitte vom Auftritt im LakePark in Seoul/Südkorea.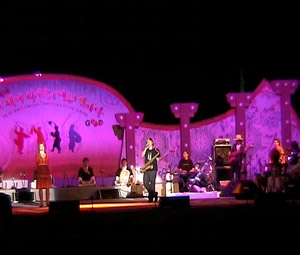 Korea 2005 - World Drum for Peace
2005 wurde Comin & Goin zum "14th World Samulnori Competition & Festival" nach Buyeo in Südkorea eingeladen. Video vom Auftritt beim "Worl Drum for Peace-Konzert" das live vom Fernsehsender KBS übertragen wurde
Special Guests:
Zabine Kapfinger - Vocals
Michael Hornek - Keyboard, Percussion
Asmita Banerjee - indischer Tanz